Canyoning in Mallorca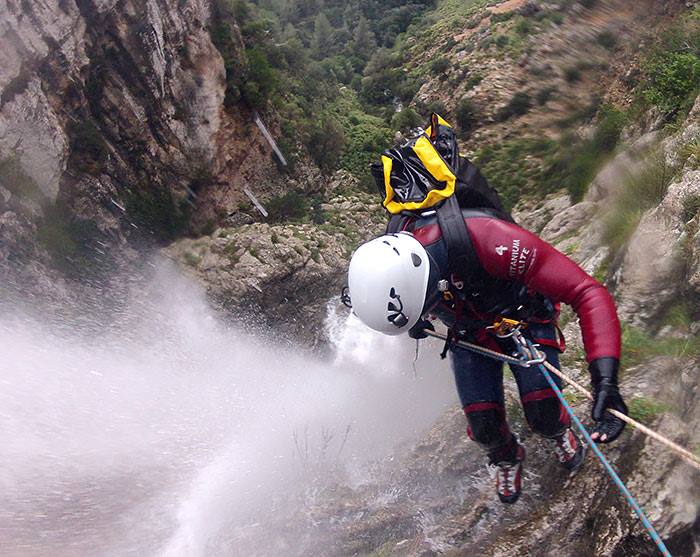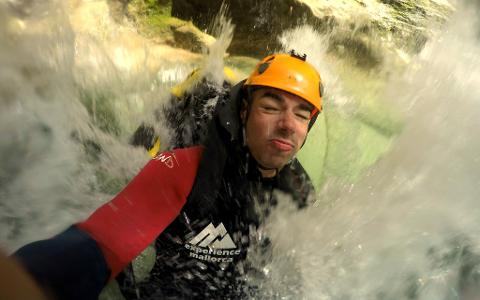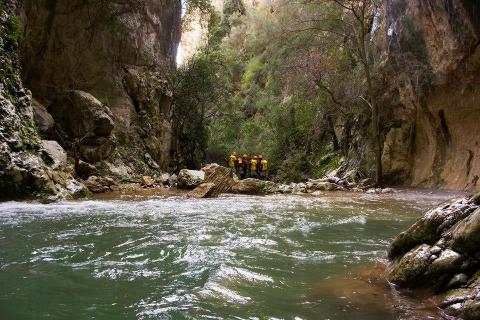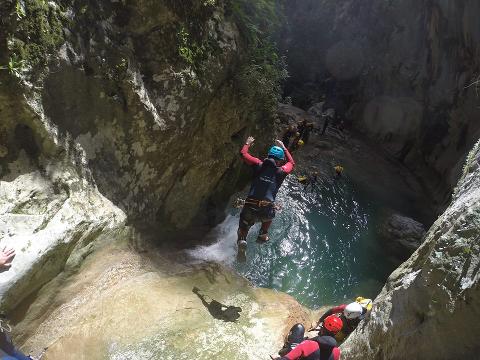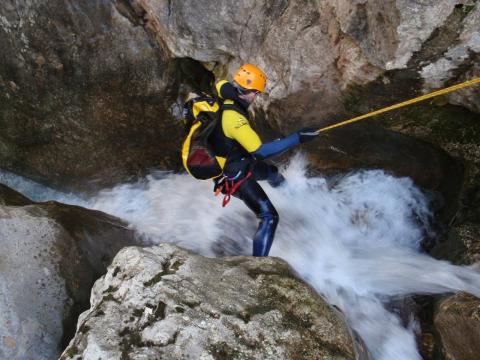 Duration: 5 Hours (approx.)
Location: Llucmajor, Islas Baleares
Product code: cany
Experience Mallorca run 3 levels of canyoning in Mallorca´s Tramuntana mountain range.
Experience Mallorca pride themselves at being top of the canyoning game. Depending on your ability and experience we have a canyon day just for you.
If you have seen the film 127 Hours then you will love Canyoning in Mallorca (and you will come back with both arms intact!!)
Believe us - this is REAL canyoning!
Please believe us that this is NOT GORGE WALKING. Our canyons involve rope work, harnesses and jumps making it the no 1 adventure activity in Mallorca! We have different canyons available to suit your skills and abilities. Plenty to excite and if some parts are not for you we always have an alternative method of decent.
Mallorca has a worldwide reputation for its famous canyons including the no 1 canyon in Europe Sa Fosca. The scenery is truly spectacular and its our great pleasure to be able to show these incredible adventure locations to thrill seekers. Our experienced instructors will help you descend the canyons safely using a variety of different techniques such as abseiling, swimming, wading and rock scrambling.
Canyoning in Mallorca is great as a single adventure day however to get the full benefit make it part of a combination of activities across you holiday so you can put your skills to the test, we recommend combining canyoning with caving, climbing and cliff jumping. Look out for canyon courses too where we start small and end in one of Europe's best canyons.